Job and Internship Resources
The Career Development Center can help you search for internships and jobs related to your major and career goals. Use the links below to browse quality internship and job search websites.

Students and alumni can find full-time jobs and internships, schedule on-campus interviews, and register for upcoming events.

Job search engines for majors offered here at Bowie State.
Access jobs and internships, career advice articles, and weekly blogs.
Access part-time and seasonal opportunities.

Want to work for the government? Access jobs and internships with local, state and federal agencies.
Jobs and internships in the sports and events industry

Access paid summer internship opportunities
Access jobs for college students

Paving the way for minorities to be employed
The nation's largest online network where athletes go to get jobs
Search opportunities with non-profit organizations.


Want to travel? Search employment opportunities outside of the United States of America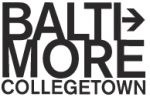 Internships in and around the Baltimore Metropolitan area
Search internships and get career tips from industry experts.